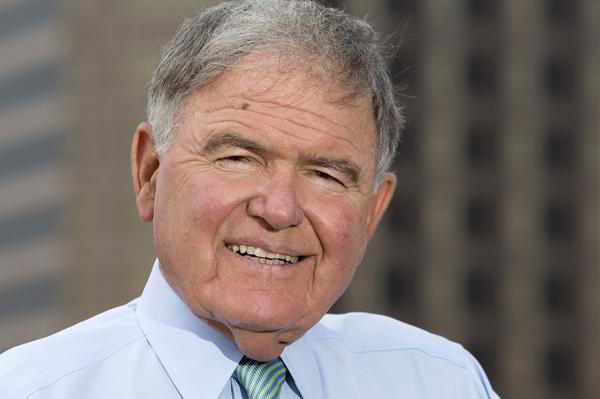 My first interview with Jim Melvin was in 1988 when I was a young reporter in Winston-Salem for the News & Record of Greensboro. I've interviewed him scores of times since. In this most recent interview, he discusses the biggest economic development project he's ever chased, and — to the delight of advocates and the dismay of critics — makes it clear he has no intention of retiring any time soon.
Excerpt:  Eighty years old. A bronze statue. His name long affixed to City Hall. A list of accomplishments, as well as legions of admirers and critics, that could fill his beloved ballpark. All this might suggest that the end of the road for Melvin as a community leader is in sight.

It's not. He says he can't imagine anything worse than getting up in the morning and not having something important to do. He says there is no succession plan at the Joseph M. Bryan Foundation. He says he has no immediate plans to retire.

"Like Mr. Bryan (who retired at 97), I'll know when it's time," he says . Click here for the story.
Photo by Julie Knight